back to Projects
The Renovation of the basketball court at Pavle Savić Elementary School
04.11.2022.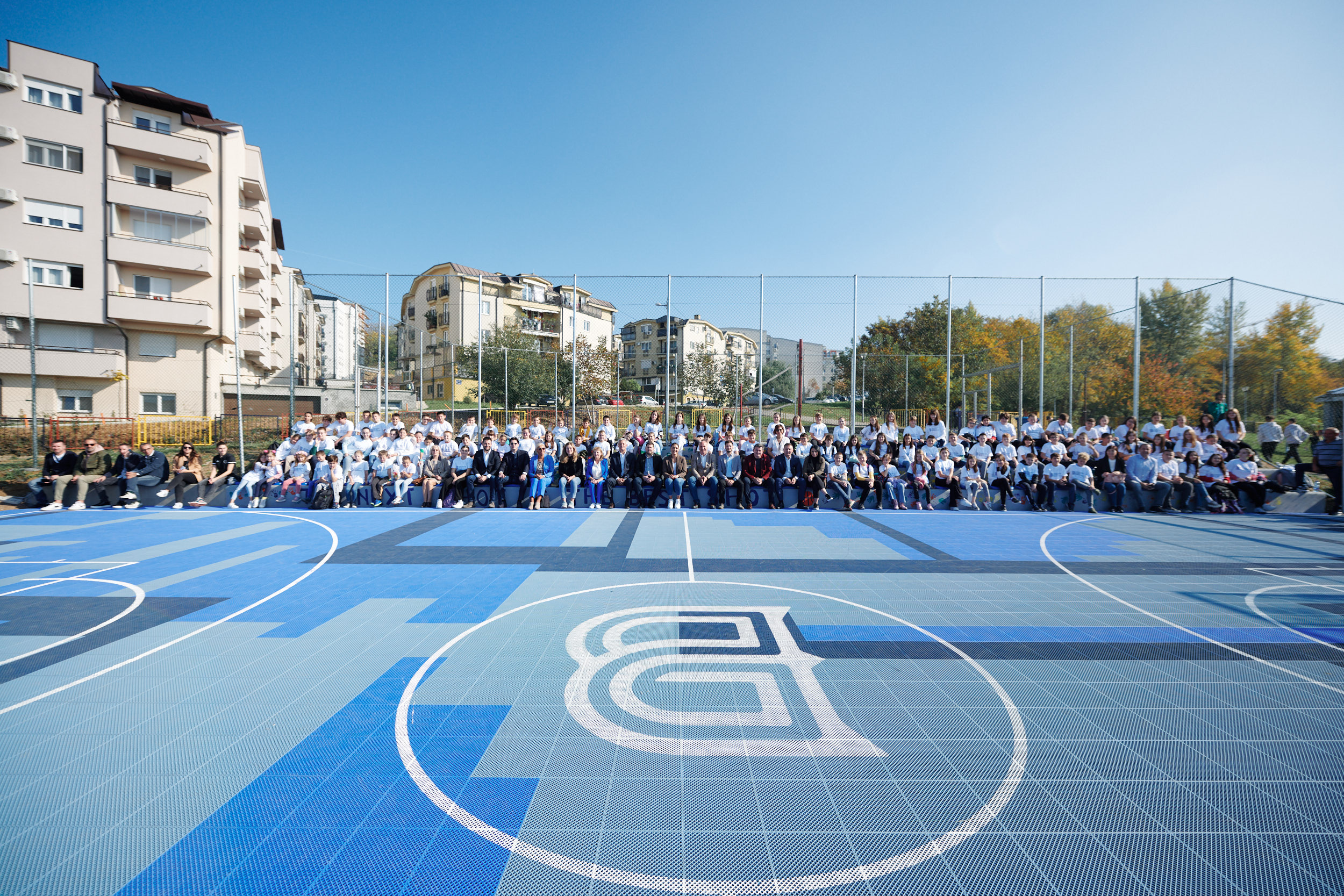 Elementary school "Pavle Savić" is the largest school in Belgrade, with over 2000 students. It is located in the Mirijevo neighborhood, in the Zvezdara municipality, which is expancially growing, and is becoming a major family-oriented neighborhood in the Republic of Serbia capital. The school sports complex is a gathering place, not only for school students, but also for adult Mirijevo residents, which is why it should be a place with adequate contitions for playing sports in a safe environment and a pleasent school atmoshphere.
The school's basketball court was in poor condition: the fence was torn, the cracked concrete surface made sports games unsafe and risky due to potential injuries, while the basketball structures lacked protection. The whole situation did not inspire users to preserve and use it.
The Foundation completely renovated the basketball court, adjusting the conrete surface in order to install the FIBA-certified sports flooring, adding new basketball constructions with new boards and hoops, renovating the stands and installing seats.
Students from all nine classes of the first grade of Elementary School "Pavle Savić" additionally helped the project and decorated the stands by leaving their handprints on them, next to which we wrote their initials.
By renovating the basketball court, the Bogdan Bogdanović Foundation provided conditions for safer sports practicing and better sports education within the already existing school system.
The general goal of the project is to improve the conditions for playing sports among children and young people, as well as to raise awareness about protecting the environment and encouraging the target group to spend as much time as possible in a healthy and safe sports environment.